www.detroitredwings.com

RISING TO THE TOP

Vent de fraîcheur en ville
C'est tard dans la soirée du 8 juin 2017 que l'annonce de l'embauche du nouveau directeur-général des Red Wings de Detroit. C'est le jeune abitibien Félix Gosselin, 16 ans, qui prendra la place de Ken Holland qui a dû quitter son poste à cause du cancer. «J'ai énormément de respect pour M. Holland et j'espère pouvoir continuer son bon travail», a affirmé le nouveau venu dans un interview téléphonique accordée à ESPN. Le groupe Olympia Entertainment, propriétaire de l'équipe, avait demandé l'aide d'un certain Nicklas Lidström pour choisir le nouveau DG. «Gosselin est quelqu'un de très calme avec son équipe. Au fils des ans, il a démontré qu'il misait énormément sur le développement des jeunes. Cette mentalité est la même chez nous à Detroit», a expliqué le conseiller. Il reste à voir quelle vent de fraîcheur Félix sera en mesure d'amener dans la ville automobile.


Cordialement,
Félix Gosselin,
Directeur-Général des Detroit Red Wings



Équipe GHL

: Detroit Red Wings


Messages

: 19


Age

: 16


Localisation

: Malartic



Tu lui prédis un cancer comme ca toi?

Theres god, and if you look a bit higher theres Ioan.



Équipe GHL

: Penguins


Messages

: 647



@Oladipo'05

a écrit:Tu lui prédis un cancer comme ca toi?
C'est ce qu'on appelle "Connaître des débuts fracassants"

Good job kid kiddo

[22:43:12 06/02/2017] Empereur Palpatine : Je t'aime Lewis



Équipe GHL

: New-Jersey Devils


Messages

: 1325


Age

: 19


Localisation

: St-Narcisse❤



Bel article, mais pas tellement gentil predire un cancer a Mr. Holland

Tu aurais simplement pu dire qu'il avait chuter dans les escaliers en essayant de rattraper l'Empereur Palpatine qui s'etait échappé de sa cage au sous-sol


Kuznetsov      

Benn      

Klingberg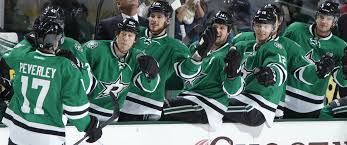 Marchand    

Oshie    

Vilardi



Équipe GHL

: Dallas Stars


Messages

: 1548


Age

: 18



@Lapointe'11

a écrit:Bel article, mais pas tellement gentil predire un cancer a Mr. Holland

Tu aurais simplement pu dire qu'il avait chuter dans les escaliers en essayant de rattraper l'Empereur Palpatine qui s'etait échappé de sa cage au sous-sol
J'aurais pu


Cordialement,
Félix Gosselin,
Directeur-Général des Detroit Red Wings



Équipe GHL

: Detroit Red Wings


Messages

: 19


Age

: 16


Localisation

: Malartic



@Lapointe'11

a écrit:Bel article, mais pas tellement gentil predire un cancer a Mr. Holland

Tu aurais simplement pu dire qu'il avait chuter dans les escaliers en essayant de rattraper l'Empereur Palpatine qui s'etait échappé de sa cage au sous-sol
LOL

MONTREAL CANADIENS

xxxxxxxxxxxxxxxxxxxxxxxxxxxxxxxxxxxxxxxxxxxxxxxxxxxxxxxxx
Saison 01 - 53V - 22L - 5OTL - 113PTS - 1erEST - 2eNHL



Équipe GHL

: MTL


Messages

: 1181


Age

: 19


Localisation

: Chicoutimi



Tbnk

Bel article en passant

Proud GM of the Ottawa Senators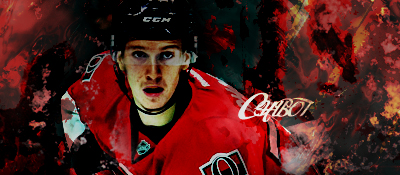 Dynastie #2 - :

S3

82 GP 49 W 26 L 7 OTL 105 PTS

Lost in 1st round playoffs

S4

82 GP 46 W 30 L 6 OTL 98 PTS

Lost in 1st round playoffs

S5

82 GP 51 W 21 L 10 OTL 112 PTS

CHOKE IN 1ST ROUND (3-0 TO 3-4)

S6

82 GP 47 W 29 L 6 OTL 100 PTS

Lost in 3rd playoffs
Dynastie #3 - :

S1

82 GP 40 W 33 L 9 OTL 89 PTS

No playoffs

S2

X GP X W X L X OTL X PTS

??? playoffs



Équipe GHL

: Ottawa Senators


Messages

: 1167


Age

: 14


Localisation

: Ste-Foy



Jtm


Kuznetsov      

Benn      

Klingberg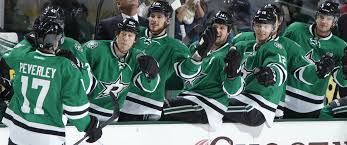 Marchand    

Oshie    

Vilardi



Équipe GHL

: Dallas Stars


Messages

: 1548


Age

: 18



Jle sais

Proud GM of the Ottawa Senators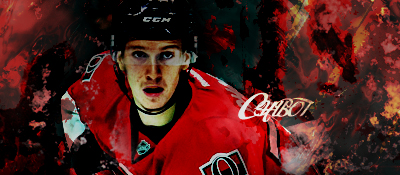 Dynastie #2 - :

S3

82 GP 49 W 26 L 7 OTL 105 PTS

Lost in 1st round playoffs

S4

82 GP 46 W 30 L 6 OTL 98 PTS

Lost in 1st round playoffs

S5

82 GP 51 W 21 L 10 OTL 112 PTS

CHOKE IN 1ST ROUND (3-0 TO 3-4)

S6

82 GP 47 W 29 L 6 OTL 100 PTS

Lost in 3rd playoffs
Dynastie #3 - :

S1

82 GP 40 W 33 L 9 OTL 89 PTS

No playoffs

S2

X GP X W X L X OTL X PTS

??? playoffs



Équipe GHL

: Ottawa Senators


Messages

: 1167


Age

: 14


Localisation

: Ste-Foy



Sujets similaires
---
Permission de ce forum:
Vous
ne pouvez pas
répondre aux sujets dans ce forum